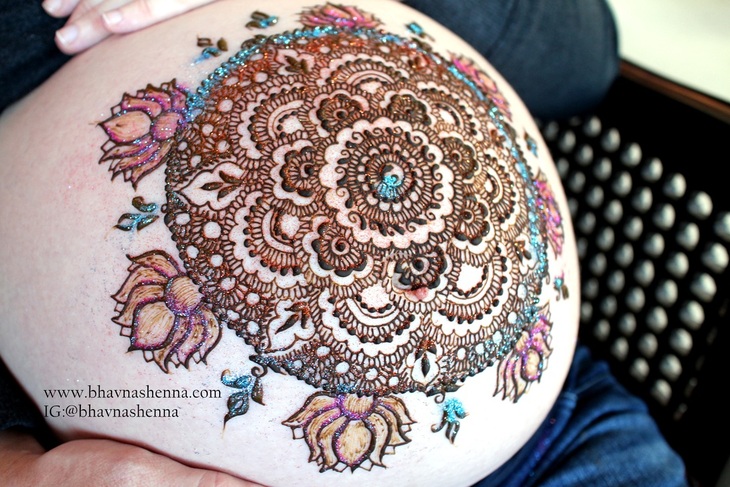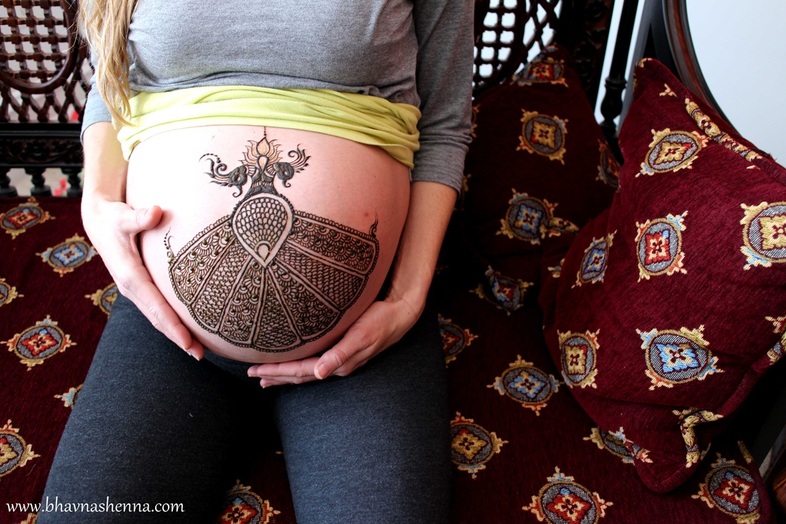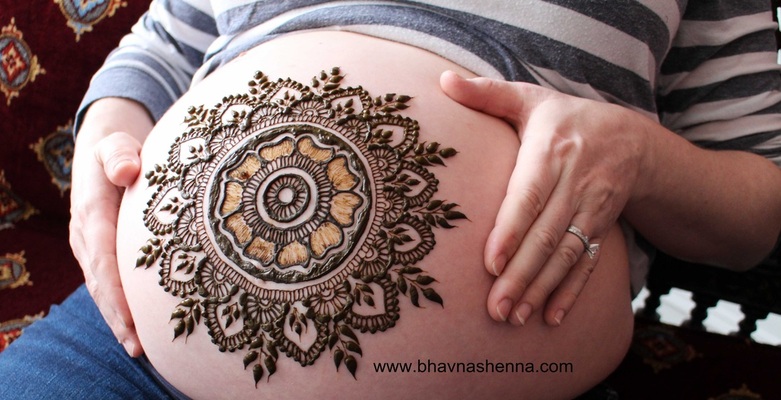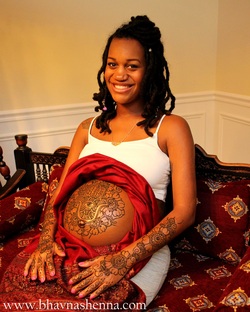 Brandi's testimonial: Phenomenal experience w/ authentic henna artist.Last week, I decided fairly last minute that I wanted to have my stomach covered with henna for a maternity shoot. Upon doing so, I began looking for henna artist online and came upon Bhavna's website. Within hours of reaching out to her, she responded and was able to set an appointment for two days later. After underestimating my commute and activities that day, she was extremely flexible and understanding regarding the delay in my arrival. MOST importantly, she welcomed me/my partner/our photographer into her home and made us feel extremely welcomed - more like family friends than paying customers. She was personable and engaging, respectful and encouraging about my expectations, and she even had traditional furniture in her home/beautiful scenery in her backyard that made for great photographs. What was most endearing, though it may seem trivial, was that she made a point to put her hands on my stomach and send positive vibes to the baby before starting on the henna. Not only would I recommend her, but I'm sure I'll be returning. The experience was better than what I anticipated, and a warm memory I'm grateful to add to my collection of events while pregnant.

---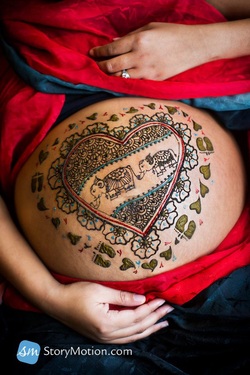 Lauren the mom to be wanted elephants and baby feet and her last name is Love so this is the design that I came up with.
---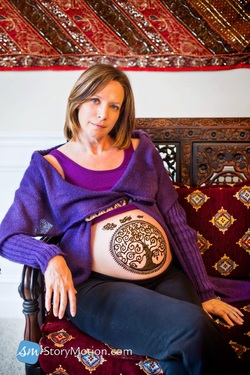 Tina Meadows testimonial:Beautiful artistry in a warm, welcoming environment

I was looking for a henna artist to do a belly blessing for my upcoming birth. After searching for a month or so closer to home (Woodbridge, VA), I expanded my search distance and found Bhavna's Henna & Arts and I am so glad that I did! I had been looking for a perfect, personal, intimate way to celebrate the life of our new baby girl. Bhavna definitely gave that to me. She was flexible enough to come to me for a party or for me to go to her. Going to her turned out to be perfect. Not only is her family warm and welcoming, but Bhavna's area for her work is decorated lavishly and beautifully, making you feel so special as you sit while she applies the henna designs. She also partners with you in the henna design process so that you can incorporate symbols and meaning that is personal to you (at least for belly blessing not sure about others). Her work was amazing and the experience was just what I was looking for to bring my beliefs, spirituality, and celebration of life together! Thank you Bhavna!

---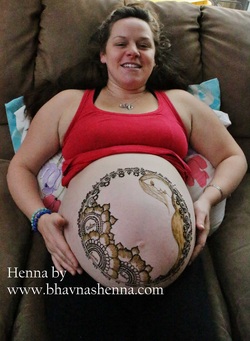 Diane's Belly Blessing was an emotional one for me. She had experienced loss of a child. The most painful thing in the world and after talking to her about it. I came to realize that she was a very strong and loving mom and she found strength in the serenity prayer. So I came up with the design to reflect her 3 lovely children, one that she lost and one that she was expecting and one little cutie who was running around on tippy toes. And I also incorporated a strong mom and the serenity prayer around her belly.
---