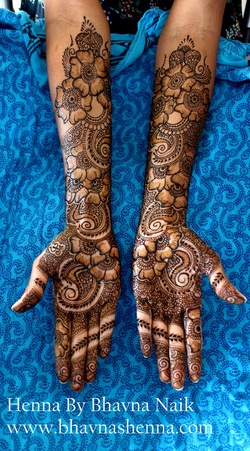 Shriti said,
Bhavna drove at least 4 hours to provide her unique henna art for me personally along with my close family. She was flexible and worker with me to find an art style that perfectly matched both aspects of my east/west double wedding. I received compliments for months afterwards! Most importantly, Bhavna takes price in her art and professionalism. She does not rush, and gives each client her 100%. I would recommend her to a friend or family member with no reservation.


Bhavna's Henna & Arts responded with the following comments:
Thank you Shriti, for your kind words. It was my pleasure to do your henna and your family.