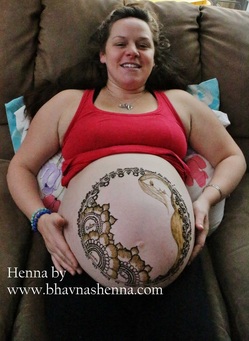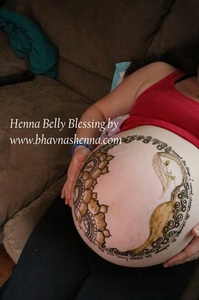 Amazing work by an amazing woman

I hired Bhavna for a maternity henna session. We lost our second child shortly after he was born. I was pregnant with our third and probably our last baby and I wanted to honor him by having my stomach painted. Bhavna created the most amazing design that incorporated all 3 of my children. I was nervous but her calm personality put me completely at ease. She has a beautiful spirit and an amazing artistic gift. Look no further, she is the best.
-Diane Hill

Thank you Diane for such kind words but no woman should go through your pain. And I truly wanted to honor your strength and love. You have a lovely family. May you be blessed always. Email me a pic of the Lil one.